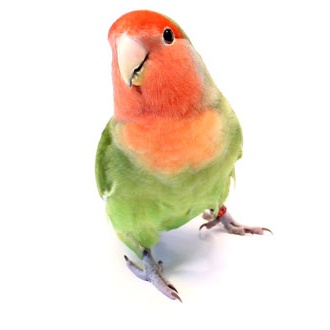 We at Fly Babies Aviary want to help potential customers, so this article is to inform anyone of wanting to buy a bird from an online aviary.
Birds are very gentle creatures and can easily be befriended, based on one's experience with them and their level of tolerance for humans. What brings them together is the simple fact that they love attention and proper treatment. Hunting them down is never easy, due to their mistrust of man, but there are aviaries available for different types and classes of birds. An aviary varies in location or structure. It is basically a cage, enclosure or structure where birds are kept, in most cases, for sale purposes. Bird lovers can easily get their preferred breed of bird from these places. No matter where you are, an aviary is always nearby around your area or country of residence. If they are not easily available in your country, you could choose an aviary or two from the plethora available in the net. It is crucial to know what you want or prefer as a potential bird owner before making a purchase from online aviary stores to avoid disappointment and swindling.
1. The authenticity of the online aviary site
People with all the wrong intentions have found out ways of tricking desperate buyers online with all sorts of scams and imaginary sites. Even if the aviary site does actually exist, it could be a fake one created to rob you of your precious money. Before taking up that phone to make an order or purchase, focus on how real it actually is. Find the number or address of the aviary in question. If there are none, that's an early warning to abandon ship before you drown.  For example, you can always contact Fly Babies Aviary Pet Birds at (813) 892-7370.
2. Where the aviary is located
It is important to find out the location in order to know the type of bird to expect and general time to wait before your precious pet arrives. Also to know the state of health of the bird. Not all aviaries are located in the same place, therefore digging deep on the location is crucial for yours and your future pet's safety.  Our aviary is located in Valrico.
3. The reputation of the aviary
Quality is everything no matter who you are or where you are. As a potential bird owner, you deserve the best. Don't rush to accept any online aviary site that comes your way out of excitement or desperation. It is important to look carefully into the aviary site that has caught your eye- the services it offers and the type of birds it sells. Prepare a list of questions to ask the site owners and do your own homework on the net or other sources for a more thorough knowledge of it. Once you are quipped with the perfect information, making the perfect choice is a guarantee.  Fly Babies Aviary sells Parrotlets, Canaries, and Finches.
4. Cost stipulated on the online aviary site
Being cautious of how much to pay for services is only human, and wise for someone who knows what they want. Knowing how much to give will enable you prepare in advance, budgeting efficiently for other areas that make up bird purchase apart from the actual purchase. It will also help in case there is a misunderstanding during payment. You can always refer if not sure.
5. The breed of birds sold
It would be naive and outright foolish to assume that all aviaries sell a variety of bird breeds, considering that most of them specialize in the sale of a particular breed. Search for options and choices in a sober manner, ensuring that what you want is actually available. Don't be easily persuaded otherwise. Business people are masters online in the art of persuasion. Have your own firm stand, bearing in mind that you are the one paying, and you are the customer. You can always choose to venture elsewhere if that particular site does not meet your needs or expectations.
6. Vaccination is key
Don't be in a hurry to purchase a bird or birds before having a historical background information check on how often they are vaccinated. A certified aviary owner must have such kind of information. Before buying, ensure that what you are buying is in full health and has not contracted any deadly disease for your own sake. Some bird diseases are very deadly and spread quickly.
7. The level of experience of the aviary site owner
The more one deals with clients, the higher the level of experience gained. While scrolling through an aviary site, take some time to carefully go through the information offered, what they specialize in and how many years they have been in business. It is easy to find out with the information offered. A high experience level is professional, and will maximize chances of a quick and efficient transaction between you and the aviary site you have chosen.
8. Whether the aviary is outside or inside
This will go a long way in helping to plan your own house, and weighing if the space available is sufficient for bird keeping. Birds in outside aviaries tend to have a desire to be free since they are highly exposed to the great outdoors on a regular basis. On the other hand, birds in inside aviaries are used to confinement and a particular amount of light. In this case, your house-the space available and surrounding, should be the chief determinant of your choice of aviary.
9. The number of days before delivery
It will vary greatly, based on the distance between your country or area of residence and the location of the aviary site. It is important to find out in order to carry out beforehand preparations and setting the place ready, depending on the type of bird you wish to purchase since different breeds of birds require a different setup for easier movement and adaptation to the new surrounding.
10. What the birds are fed at the aviary online
Knowing what the birds are usually fed in the aviary will enable the potential bird buyer to keep in line with the bird's eating habits, enhancing mealtimes and growth of the bird. Offering something totally new might irritate the bird and make it lose appetite. It will also aid in you finding out if what is offered is readily available in your area of residence. Birds comfortably adapt if they are offered what they are used to. Anything less could spell disaster.
To See what Fly Babies Aviary can offer you Click Here